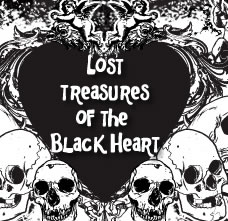 The Lost Treasures of The Black Heart was a comedy club run every month at The Black Heart in Camden Town, London.
It is curated by Josie Long, and features regular act Nathaniel Metcalfe.
Acts from the world of comedy, writing and music are invited to present short sets on unsung heroes or 'lost treasures' to be venerated at the club.
Since 2011, we have been recording these nights, and release them as a podcast in as near to their original form as possible.
Sometimes acts are trying new material for the first time, sometimes the sets are more visual than an audio podcast will allow, and sometimes acts tell us really personal things that they don't want out on the internet, so a few edits are made here and there, but the idea is to present an accurate representation of the nights themselves.
LISTEN VIA RSS FEED HERE.
LISTEN VIA iTUNES HERE.
---